What are Niko's Daily Lessons?
In late 2015, I was going on one of my morning walks along the Tama River in Tokyo: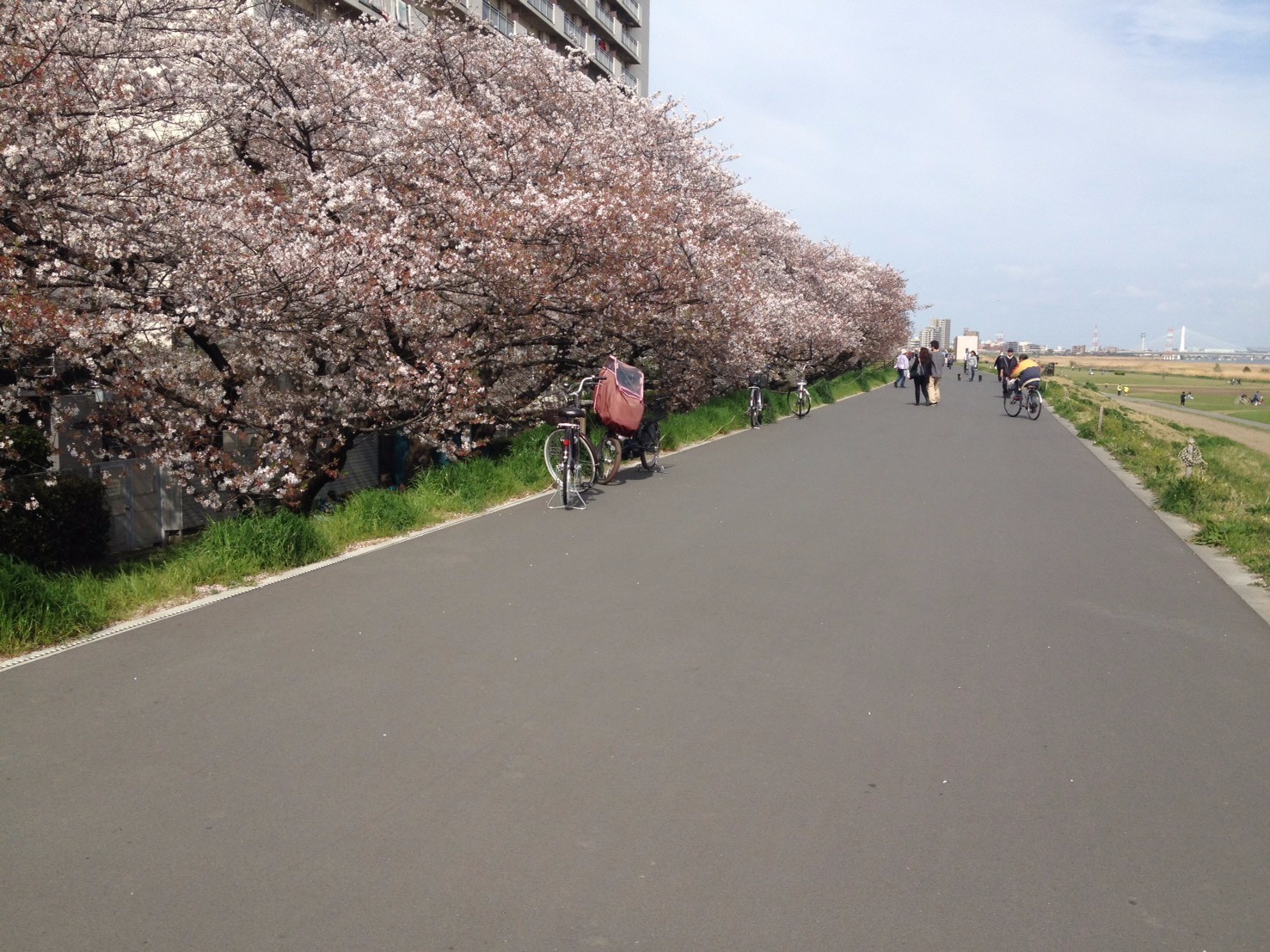 (Pretend that you can see the river to the right of this photo. Also, pretend that it's winter and there are no beautiful cherry blossoms. Also, it's freezing.)
Being a bad student (that day), I was not listening to any language-learning content. Instead, I was binge-listening to a daily podcast about entrepreneurship.The podcast had over a thousand episodes!
I thought, Wouldn't it be cool if I could teach a thousand lessons to people studying Japanese?

Imagine how much useful information people would get out of them! Thus, NDLs were born. I didn't have much of a plan when I started.
The only goal was to write a lesson every single day. I thought maybe I'd last a month.
But then I started getting feedback from readers, thank-you emails from my fellow students. It was AWESOME.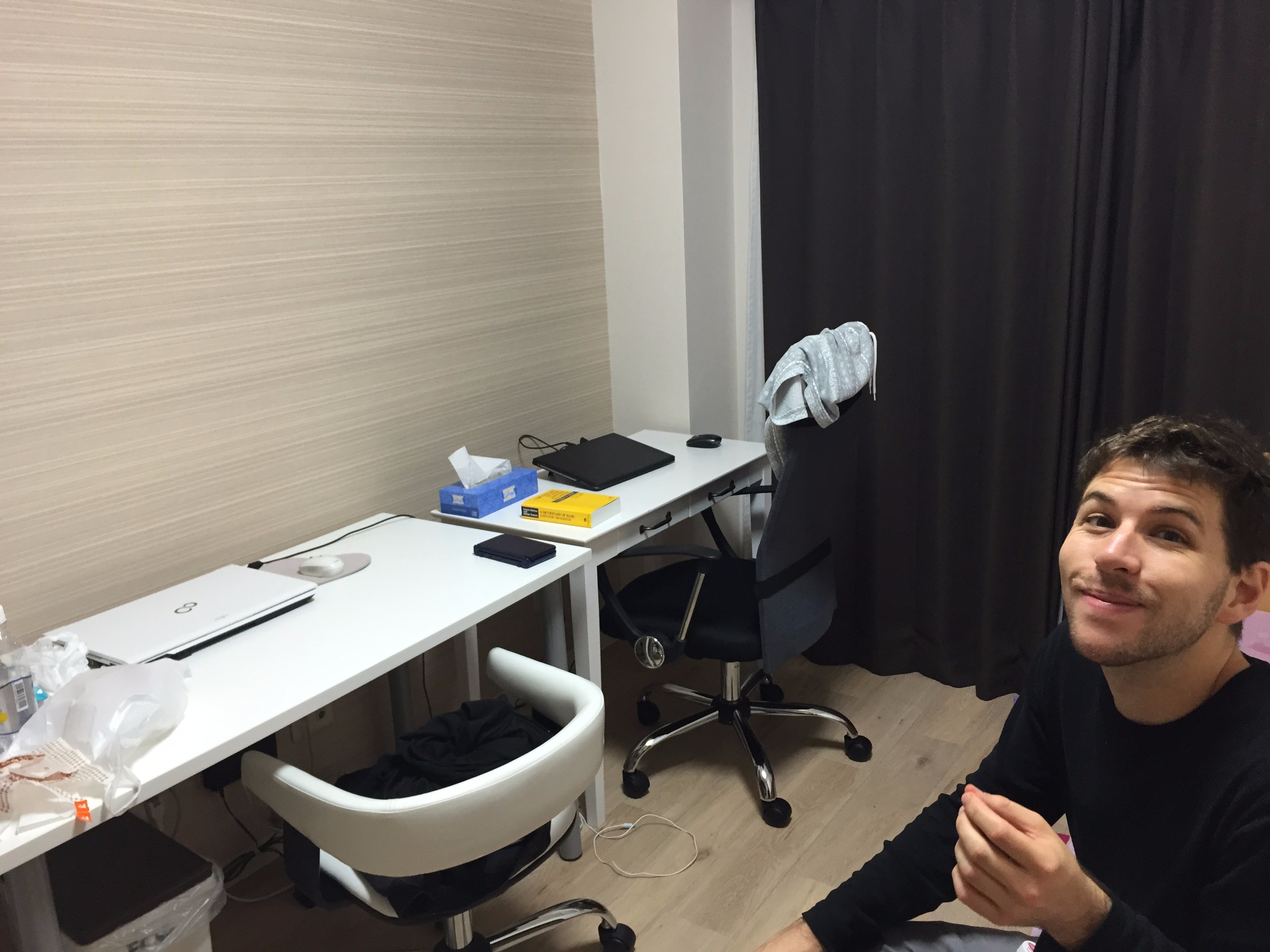 (This was the tiny work-space Rei and I had when we started producing NDLs.)
Month #2, my performance at work started to suffer. Sometimes I was spending 5-6 hours preparing a single lesson. It wasn't feasible. It wasn't practical. I mean, I wasn't getting paid for any of it.
Still, I love Japanese. And I love teaching Japanese. So I stuck with it.

Now, well over two years later, we're rapidly approaching our 700th lesson.

Students that have been following NDLs since Lesson #1 have been exposed to over 7,000 example sentences (all written by native Japanese speakers, mind you).

Our team has really created something amazing—and amazingly valuable for students of Japanese.

We've looked at casual language, JLPT grammar, kanji, vocabulary, anime, manga, Japanese songs—the works.

However, it's simply not feasible to keep putting out so much content without any compensation. At the same time, we won't accept the prospect of taking these lessons away from readers, either.

Thus, in hopes of keeping these free lessons alive for all of you students out there, we created…